55+ Fitness That Doesn't Get Old
413 FITNESS is a one-of-a-kind exercise program in Austin, Texas that has been wildly successful helping people with movement disorders, like Parkinson's. But along the way we noticed that the caregivers (affectionately referred to as Cornermen) that worked out alongside them were also getting healthier and stronger. They were taking on new active hobbies like hiking, their golf scores were improving, they were getting up and down off the floor with grand-kids, they felt better and had more energy. They were living better!
Beginning June 4th, 2019, 413 FITNESS will be offering it's unique non contact boxing and fitness classes to everyone in the 55-ish and up range. Join us for a free class and find out how much fun an exercise class can be.
Jim C.

"It is a lot more than just non contact boxing and I really love this activity and my spouse serves as my "Corner Man" and she enjoys it also. The amazing thing is that I have discontinued 3 of my 4 blood pressure medications and I am also no longer taking 3 other pain, anxiety, and sleep medications. 413 is a game changing winner for me and I recommend you discuss this with your physician. My Physicians fully support my new life style."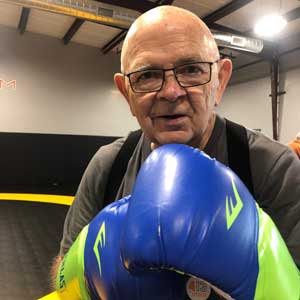 David B.

"I have been with 413 FITNESS for three weeks and my wife and friends can't believe the change in me. My attitude, demeanor, and energy has improved markedly!"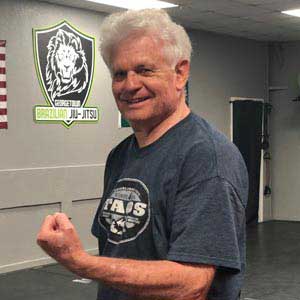 If you want to feel better, have more energy, and reclaim some of the activities you can no longer do, you must make a change. You cannot continue doing the same thing you have been doing and expect something different to come from it.
Make a change today.
Click on the button to sign up for a free class!
Pam S.

"I've been with Kristi and 413 for just over a year. I highly recommend this particular club/gym for anyone, at any level, any degree of mobility or immobility with PD. I'm stronger, leaner, more agile, more flexible, better able to overcome my balance deficits. I'm not afraid to fall because I know how to fall to minimize injury, how to move myself on the ground, and how to get up again without the use of my upper extremities. I have a PD family, awesome coaches, and a leader in Kristi who's heart and soul is IN this with us. Oh, and the boxing is just plain fun. A workout, for sure, but fun if you let it be."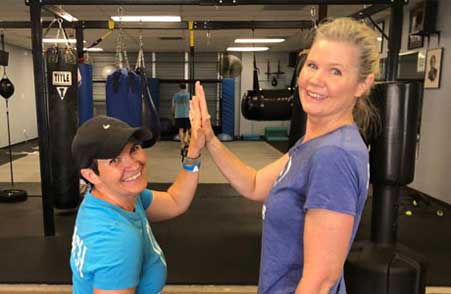 Need More Information About Senior Fitness Classes?
Fill out the form below and we will reach out to you to answer your questions.