Fitness For People Living With Movement Disorders
413 FITNESS is a one-of-a-kind exercise program in Austin, Texas that has been wildly successful helping people with movement disorders, such as Parkinson's, PSP, Lewy Body Dementia, and other neurodegenerative diseases such as Alzheimer's and Dementia.
While exercise is important for everyone, exercise plays a crucial role in people with Parkinson's disease.  Research has shown that exercise may relieve some of the motor symptoms and non motor symptoms of Parkinson's.  Regular exercise is essential for people with PD to maintain balance and mobility, and it may help slow the progression of the disease.
Jim C.

"I was diagnosed with Parkinson's and started PD medication 14 months ago.  I did not see dramatic improvements until I started the 413 Fitness Boxing program 3 months ago as part of my therapy for Parkinson's Disease.  It is a lot more than just non contact boxing and I really love this activity and my spouse serves as my "Corner Man" and she enjoys it also.  The amazing thing is that I have discontinued 3 of my 4 blood pressure medications and I am also no longer taking 3 other pain, anxiety, and sleep medications.  My Parkinson's medications, CBD oil, and the physical and cognitive exercises at 413 Fitness have resulted in a tremendous improvement in how I feel and function.  Thank you Kristi for bringing this popular national program to Georgetown. 413 is a game changing winner for me and I recommend you discuss this with your physician if you have any-type of movement disorder, not just Parkinson's. My Physicians fully support my new life style."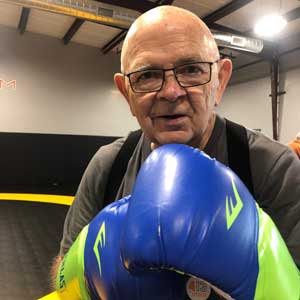 David B.

"I have been with 413 FITNESS for three weeks and my wife and friends can't believe the change in me. My attitude, demeanor, and energy has improved markedly!"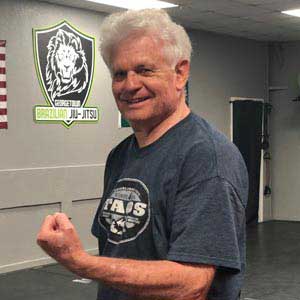 People with Parkinson's disease frequently have weakness, low muscle power, and fatigue. The risk of developing PD increases with age, and aging is associated with loss of muscle mass and function. Researchers have found that older adults can benefit from exercise training, improving their muscle mass and function. In people with PD, exercise training not only improves their muscle strength and function, it has additional benefits:
Reduced motor symptoms, improving bradykinesia, and postural instability
Enhances the efficacy of levodopa therapy
Improves heart and lung capacity
Improves endurance
Improves gait disturbances
Improves cognitive function
Improves quality of life
TAKE CHARGE OF YOUR HEALTH TODAY
Pam S.

"I've been with Kristi and 413 for just over a year. I highly recommend this particular club/gym for anyone, at any level, any degree of mobility or immobility with PD. I'm stronger, leaner, more agile, more flexible, better able to overcome my balance deficits. I'm not afraid to fall because I know how to fall to minimize injury, how to move myself on the ground, and how to get up again without the use of my upper extremities. I have a PD family, awesome coaches, and a leader in Kristi who's heart and soul is IN this with us. Oh, and the boxing is just plain fun. A workout, for sure, but fun if you let it be."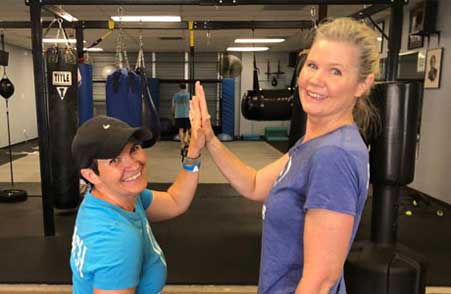 Need More Information About Movement Disorder Classes?
Fill out the form below and we will reach out to you to answer your questions.